Head Core 3 Pack Combi Tennis Bag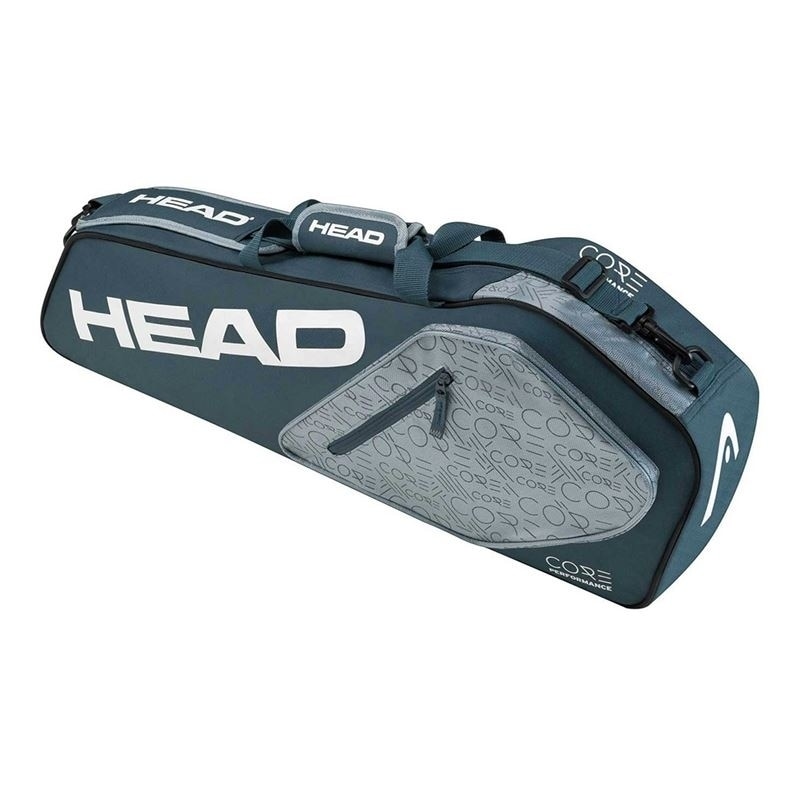 Head Core 3 Pack Combi Tennis Bag
Purchasing and Pricing Details Here
The Head Core Navy/Grey Series Tennis 3 Pack bag consists of one large compartment for up to 3 uncovered racquets.
One outside accessory pockets, ideal for storing smaller valuables.
Adjustable, padded shoulder strap for a very easy carry.
Stylist "core" screen print included in the cosmetic look of the bag.
Features Pocket Types: 1 main compartment. Outer accessory pocket. Straps: Adjustable shoulder straps.
Stores up to a total of 3 uncovered racquets.
Thermal Lining.
Dimensions: (Inches) Length: 29.5 in. x Height: 12.5 in. x Width: 4 in.